JOIN THE NATURE with Prosperplast. Spoga Gafa 2022 was a huge success for the Prosperplast Team.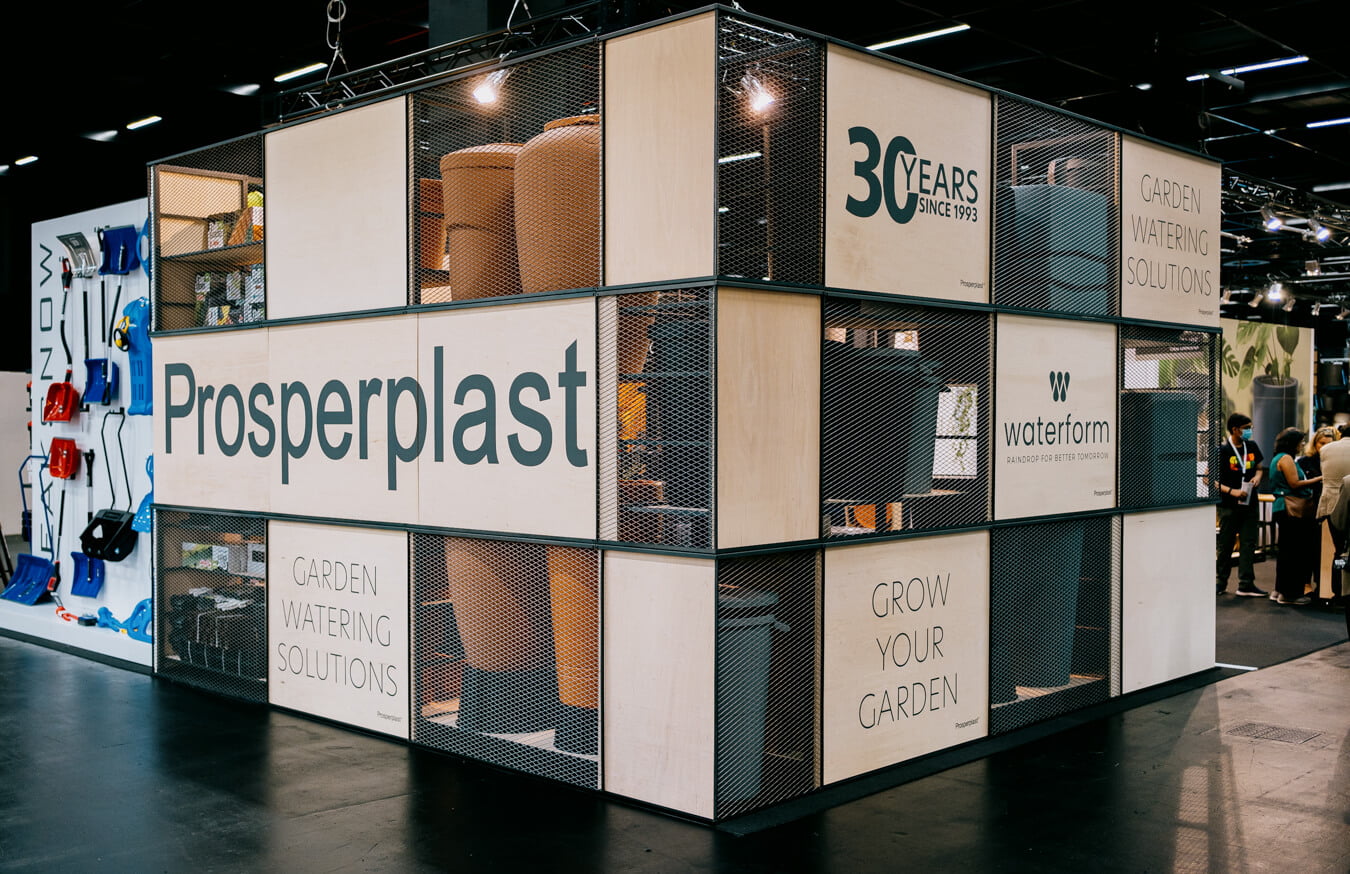 After 2 year break, we showcased our newest products from the ECO Wood Collection, timeless and trendy collection Beton Effect flower pots, enlarged with new designs and sizes HEOS collection – which also premiered in a completely new colour scheme inspired by the 70s, as well as a refined selection of gardening tools in the field of developing a passion for gardening.
There was also a room for the newest rainwater tanks from our Waterform brand, selected Kistenberg products, as well as pre-premiere, we showed a short preview of the new Keden brand products – dedicated to the Household industry, which will be officially launched in February 2023.
We would like to thank our customers for your presence and time spent together in a specially designed space for Prosperplast products.